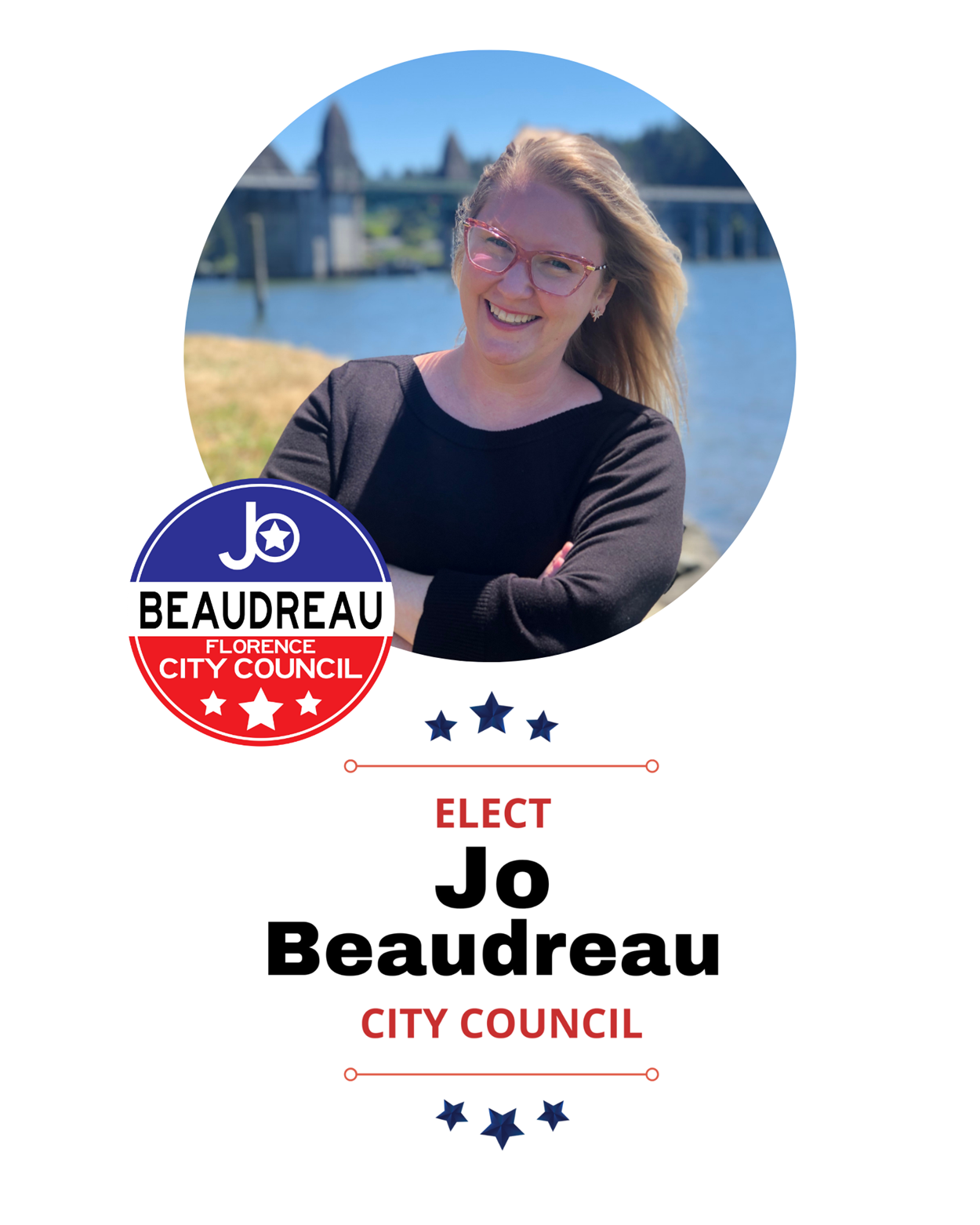 Jo Beaudreau is an Active Local Florence Community Member,
Entrepreneurial Business Owner & Resident
who is running for the open non-partisan
Florence City Council Seat in the
November 2022 Election.
She represents the dynamic residents of City of Florence.
Created, Paid & Authorized By Jo Beaudreau and
her Candidate Committee, the Friends of Jo Beaudreau 20792.